6 Things Your Face Needs for that Winter Beach Vacation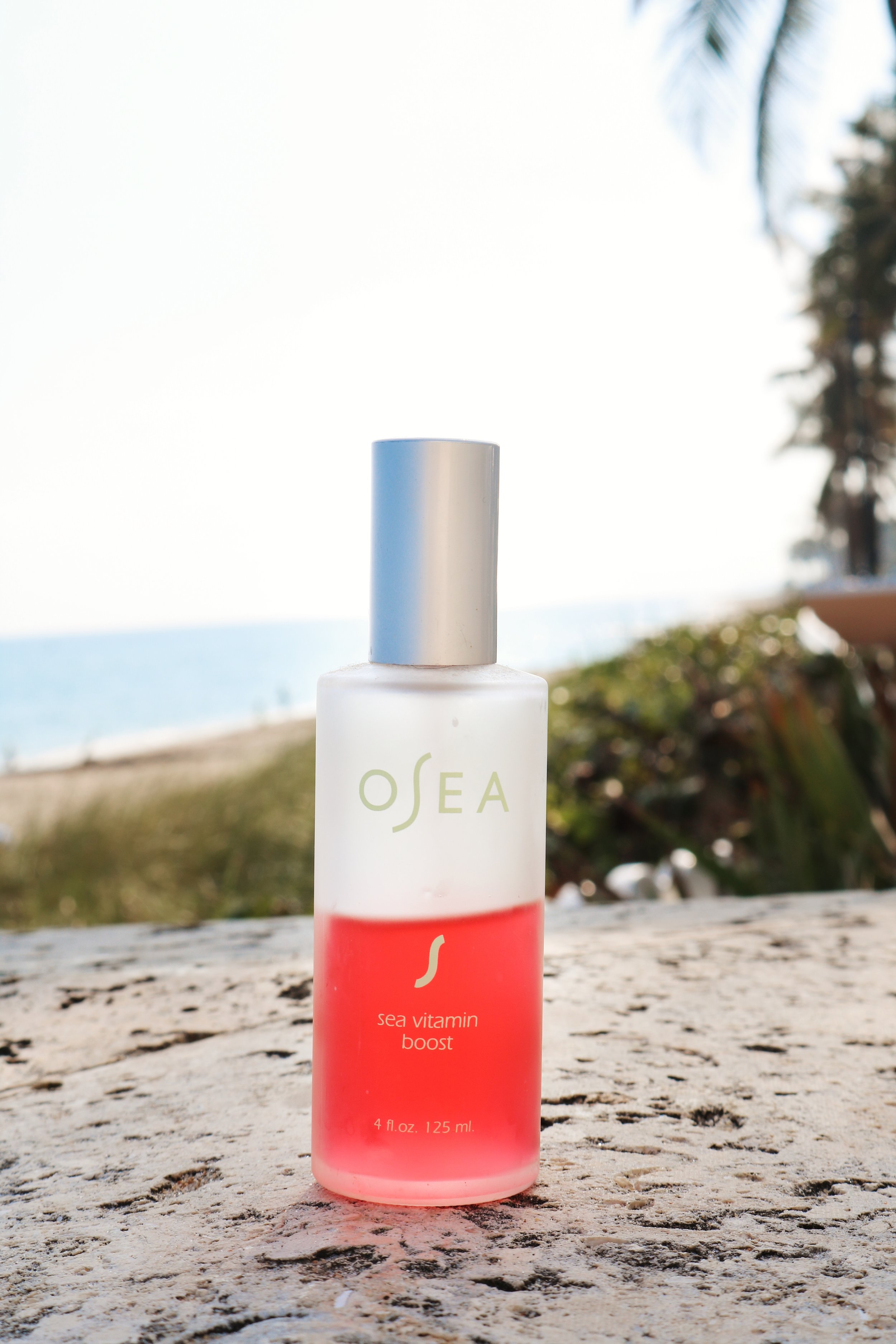 It's finally snowbird season here in Palm Beach. Hotels and vacation homes are filled once more with northerners looking to get their fix of vitamin D during the winter months. Jumping from cold, dry, windburned skin to sunny Florida weather that rarely dips below 70, your extra-rich moisturizer won't always translate the same effects with the climate change.
While you're packing your bags to migrate south, forget your cold-weather essentials and opt for products that will not only regulate your dry or oily complexion, but will protect it while you're sipping on that piña colada by the beach. Take it from an experienced local, these are essentials that will leave you feeling confident and leaving without a sunburn.
1. The Ultimate Base
I cannot say it enough. The number one thing you should always concern yourself with in your routine is sunscreen. I'm currently on a huge skincare kick trying to make sure I didn't permanently damage my skin from years of dousing myself in oil on the beach trying to get that perfect tan.
To treat my skin right I always prep with Glossier Invisible Shield Daily Sunscreen SPF 35. I love Glossier's mantra of "skincare first, makeup second" and ordered this the second it launched. It's really difficult to find a sunscreen that doesn't pill your makeup or have an oily film. This sunscreen has a slight tropical scent, nothing overwhelming, and quickly melts into your skin. It's a gel, not a lotion, and the bottle is perfectly sized for vacation travel.
2. No-Makeup Foundation
When on vacation, especially one where you are outside and in water, you often shy away from wanting to clog your pores with full-coverage foundation. If you want to even your skin tone without feeling like you have makeup on, I recommend Perricone MD No Makeup Foundation Broad Spectrum SPF 30. You read that right, more SPF. Layer. It. On. I recently bought this because I wanted a foundation that was very lightweight and could easily be applied to even out my skin tone (I use the color Fair to Light). I don't like a super matte foundation because I love to just enhance my natural skin for a glowy look and this does just that. If I'm going for a youthful glow, I'll mix it with a drop or two of the Tarte Radiance Drops on my hand before applying with a beauty blender.
3. Long Waterproof Lashes
I recently received a sample of this in one of my Birchboxes and have fallen in love. The hourglass-shaped applicator of Too Faced Better Than Sex Waterproof Mascara does an amazing job of lengthening and adding volume to your lashes. I had always heard great things about it, but I can now say with confidence it definitely lives up to the hype. I'll layer it with my trusty Diorshow Black Out Waterproof Mascara for some added volume.
4. A Taste of Vacation
If you know me you know that I constantly have a tube of Glossier Balm Dotcom in my purse, backpack and car. The product is so versatile and smells amazing. They have a variety of flavors but I recommend untinted coconut for a relaxing day on the beach. If there's a day where I don't feel like wearing lipstick, I always put on this lip salve.
If you're looking to add a little color, I recommend Balm Dotcom in Rose or Fresh Sugar Lip Treatment Sunscreen SPF 15 in Sugar Rosé Tinted. To cool down at night I use Laneige Lip Sleeping Mask to combat dryness and wake up with super plump lips ready for lipstick.
5. The Midday Refresher
Sometimes you just want to cool down your face. I love using Osea Malibu Sea Vitamin Boost while at the beach to cool off, after a work out, and during my nighttime routine. It's a great hydrator and I love how natural all of Osea's products are. They also make awesome little travel packs of all their products. Pro tip: if you're visiting Palm Beach you can grab some of their products or enjoy a spa day at The Breakers.
If you're looking for something to set your makeup and keep it locked in all day, Too Faced Hangover 3-in-1 Replenishing Primer & Setting Spray will make sure no amount of sweat will move your look. It has a great horizontal spray and has a coconut water base. I spray this after sunscreen and moisturizer in the morning to prime my face and then after I'm done applying makeup to set it. If you're not into the coconut smell, Kat Von D Lock-It Makeup Setting Mist has a fresh cucumber scent and a radial mist spray for a cheaper price.
6. A Tall Glass of Water
There's no better feeling than coming inside after a hot day, taking a leisurely shower and relaxing in the air conditioning. To keep your skin from drying out or to help prolong your skin from peeling after that sun burn, liberally apply Bareminerals True Oasis Oil-Free Replenishing Gel Cream. This has been one of my go-to moisturizers since it launched years ago, and I love the cooling effect the gel has when applied. Your skin literally drinks it up. For an added layer of hydration I like to top it off with Laneige Water Sleeping Mask. It's literally a glass of water for your skin - it absorbs overnight and no need to wash anything off in the morning!
I'll be coming home soon to visit for winter break and all of these products will be coming with me. Which products can you not live without during warm weather vacations? Leave me a comment below!