Under $25: 15 Picks for the Ulta 21 Days of Beauty Sale
It's that time of year again, Ulta's 21 Days of Beauty is back. During the month of September, Ulta is holding it's most-loved sale of the year. Full of what they call beauty deals, hot buys and beauty steals, Ulta showed up for this with some major discounts. Read on for my full list of 15 things I'll be watching out for - and you should too!
1. BeautyBlender BlenderCleanser Solid
Now $8 on September 6 only! Regular $16
This is my all time favorite brush cleaner. Literally I will never go back to any other brand other than BeautyBlender. It takes your blender or brush from 4-month-old foundation caked all on it to brand spankin' new. It's a must-have for me and you should honestly buy multiple.
2. Anastasia Beverly Hills Brow Definer Pencil
Now $11.50 on September 8 only! Regular $23
ABH makes some of the best brow products. My favorite brow product featured in the sale, this package offers an angled tip for precise, natural looking brows.
Now $18 on September 10 only! Regular $36
One of my friends who used to work at Stila gifted me this primer and I love how soothing it feels. Great for sensitive skin and 50% off!
4. Lancôme Cils Booster XL Vitamin Infused Mascara Primer
Now $12.75 on September 11 only! Regular $25.50
As someone whose eyes are constantly watering, a mascara primer is essential to not looking like a raccoon halfway through the day. This primer by Lancôme is one of my tried and true favorites, and is constantly recommended to me by friends.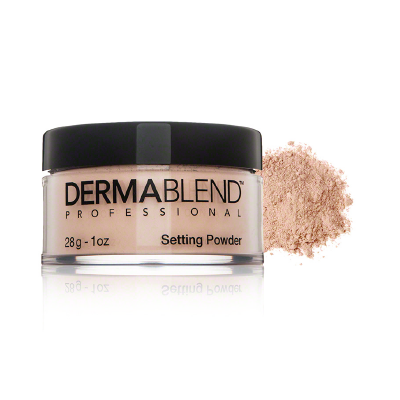 5. Dermablend Loose Setting Powder
Now $13.50 on September 12 only! Regular $27
Dermablend is known for their ability to cover literally anything on the skin and make it look flawless. I'm ready to pick up this setting powder of theirs that might rival my Laura Mercier one.
6. Clarisonic Cleansing Brush Heads
Now $13.50-16 on September 13 only! Regular $27-32
Using a Clarisonic really was a game changer for me and my skin. It's perfect to use 1-2 times a week to exfoliate skin and get that deep clean to prevent breakouts. Ulta has several of their brush heads on sale, so it's the perfect time to find the right one for you.
7. Dose of Colors Matte Liquid Lipstick
Now $9 on September 14 only! Regular $18
Dose has finally hit Ulta and you can get their signature matte liquid lipstick for half off. There's 35 shades to choose from with some of my favorites being Merlot, Coral Crush, and Extra Saucy!
8. Too Faced Chocolate Bar Eyeshadow Palette
Now $24.50 on September 16 only! Regular $49
Featured in my January Favorites post, this palette is perfect to break out again this fall. It smells like chocolate (*insert picture of me actually smelling the palette every time I use it*) and the colors are super creamy and pigmented, perfect for a flawlessly blended look.
9. It Brushes for Ulta Airbrush Buffing Foundation Brush #110
Now $12 on September 20 only! Regular $24
It's hard not to stop in an Ulta and run your fingers through all the fluffy brushes they have on display. It Cosmetics makes some of my favorite brushes, and you can snag this one for 50% off on September 20!
10. Clinique Moisture Surge 72 Hour Auto-Replenishing Hydrator
Now $9.50 on September 21 only! Regular $19
The moisturizer that has taken Instagram by storm, Clinique Moisture Surge is half off their 1 oz. jar that will have you feeling refreshed and dewy.
11. Ulta Beauty Full Coverage Liquid Concealer
Now $4 until September 8 only! Regular $9
In my opinion, this is one of the best drugstore concealers on the market. Don't believe me? Read one of the 1,000 5-star reviews on their website before picking it up for only a few dollars!
12. Tarte Double Duty Beauty Shape Tape Foundation
Now $23 until September 22! Regular $39
Shape Tape Concealer's best friend, Tarte's new foundation is on sale in both matte and hydrating formulas.
13. Amazing Cosmetics Amazing Concealer
Now $16 until September 22! Regular $28
This concealer is insane. It will stay on forever and cover literally anything. If you can get over the ugly packaging, this formula will make your dark circles disappear.
14. Julep Eyeshadow 101 Crème to Powder Eyeshadow Stick
Now $11 until September 22! Regular $18
One of my new favorite brands, Julep makes these beautiful shimmery eyeshadow sticks with the perfect blending applicator on the opposite side of the stick. I'm in love with the shades Champagne Shimmer, Evergreen Shimmer, and Midnight Blue - perfect for transitioning into fall colors.
15. Dermablend Smooth Liquid Camo Concealer
Now $15 until September 22! Regular $26
Another great full coverage concealer pick from the Ulta sale. While I'm disappointed in the shade range offered, this is a great product for covering under eye circles and pairs well with their setting powder that is also on sale September 12.
Some of these deals are for one day only, so mark your calendars to shop online or head to a store! I'd love to hear your thoughts on any of these products if you've tried them, so comment below with your faves from the sale!